Life Transforming Programs, Counseling & Mentoring, Work, Accountability, Responsibility
After someone has had a chance to settle in at the mission we can start to peel back the layers in their life, discovering what ultimately brought them here. We try to address underlying issues and focus on specific obstacles in order to help them reverse course.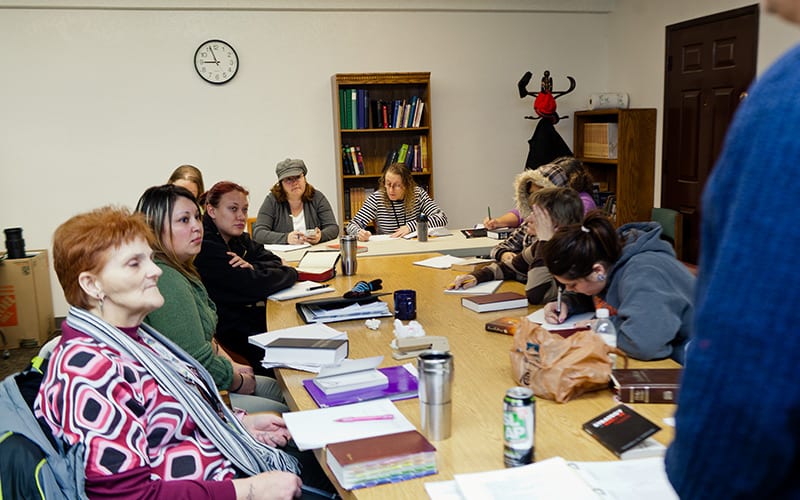 Genesis Process Relapse Prevention Course

Genesis Process Change Group Books 1 & 2
Every shelter resident has the opportunity to work with a case manager. The case management program at the Tri City Union Gospel Mission is driven by compassion, respect, kindness, dignity and empathy for clients. The program is designed to be client driven. The case manager and client work holistically together on goals and objectives to achieve self-sufficiency and success.
The goal for both client and case management is that everyone benefits, especially the client, when they reach their optimum level of wellness in their mental health, self-management, functional capability, and spiritual development.
During the duration of case management the case manager and client will work on the areas that pertain to the client's goals and objectives. Those areas can be spiritual development, employment, housing, financial, child care, education, language such as ESL classes if needed, legal issues, transportation, mental health, family issues, physical health, addiction and recovery issues.
The goal is to see clients succeed and thrive in re-engaging in the community and therefore strengthening both.